First three-days with Twin Sisters
Okay...finally I can really write something from my Singapore-KL-Singapore Trip...
on the first part of my stay in Singapore, most of my time was with Sari and Shanti, until Sari left for Delft on 5th of December...
It's fun...I stayed at Shanti [Sari's twin sister] and Eko House.
Here I posted some pictures....with short notes...[am I too lazy or what?]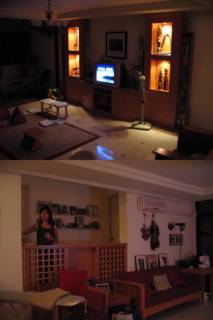 House where I stayed on the first 5 days, it is Sari by the corridor
The family where I bunked in, Eko [the Daddy], Santi [the Mommy]-Sari [the Aunty]-Sari and Santi's Mom, and Tirta [the little baby]...I couldn't find Judi picture...the eldest boy.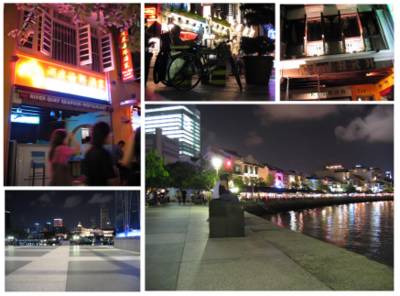 Boat Quay: It was girl's day out...we [Shanti, Sari and me] went to BoatQuay for a drink or two, and chitchat...
nice revitalisation project...but too steril in my point of view
the Twins, can you tell which is who?
it's underpass from a metro station...reminds me of metro station in Paris and Rotterdam....what a big difference...but if you talk about city life...dirtiness is part of it...combined environment.
sari and me at BoatQuay...taken by Shanti
Shanti, Sari's Twin Sister, in close up
Ah I found him finally...here is he, Judi [from Judishtira] with his Daddy, decorating Christmas tree...I love Judi's curly hair